It's snowing in Nashville tonight, which makes great timing for writing my first blog entry....makes me kind of nervous. I thought I would start out with a few of my favorite things and obsessions.
FOOD
Right now I am trying to eat really healthy since I am getting married in September, and spend everyday working out. Beleive me if I could eat french fries and chocolate chip cookies everyday I would! I ate lunch at the 1808 Grille at the Hutton Hotel in Nashville today. I had their fresh tomato soup, spinach salad with champagne vinaigrette and a side of sauteed spinach and kale mixture! (I do love Spinach) It was AMAZING! I am actually blocking rooms at the Hutton for my wedding and it is also where my bridal party and I will get ready before the wedding. Everyone is so welcoming that works there! I highly reccomend a visit.
FASHION
I frequently visit
Style Me Pretty
which is an amazing wedding blog. I was there a few weeks ago and saw this AMAZING BCBG dress that I fell in love with! I finally found it online last night and bought it. I want to wear it to our rehearsal dinner. Not sure where we are having it yet but hopefully somewhere I can wear this amazing dress. I was also watching the Real Housewives of Beverly Hills tonight...another guilty pleasure of mine.. and Adrienne had on the most AMAZING shoes I have ever seen. I rewond the DVR 3 times to catch the brand of them. Considering she owns the Palms hotel chain....she can afford $3K shoes, I mean she probably only wears them once...wonder if we are the same size?!?! See pictures below!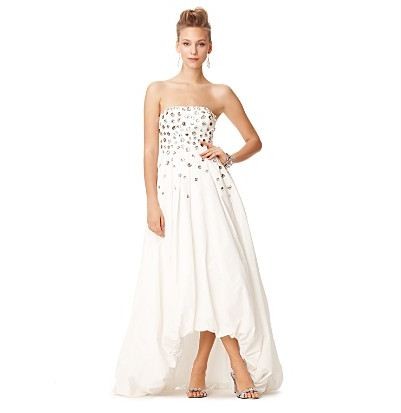 Gianmarco Lorenzi Swarovski Pumps- $3K

FITNESS
I am a gym rat! I get a much better work out when I attend a class or workout at the gym. I was able to make it to Nikole's amazing circuit class at 6AM this morning, however due the snow class is cancelled tomorrow morning. When I have no choice but to work out at home I do
P90X Plyometrics
or Suzanne Bowen's Gorgeous Core. Suzanne owns
Seren Motus
in Cool Springs. I highly reccomend it!
I think that is it for tonight...tomorrow I will post a few wedding updates!