Last week was a tad bit crazy. I went to LA for work meetings which was so nice because I love my job and I really love hotels! I stayed at the Ritz Carlton in Marina Del Ray. Every afternoon they have this amazing mint berry lemonade. This is the closest recipe I could find.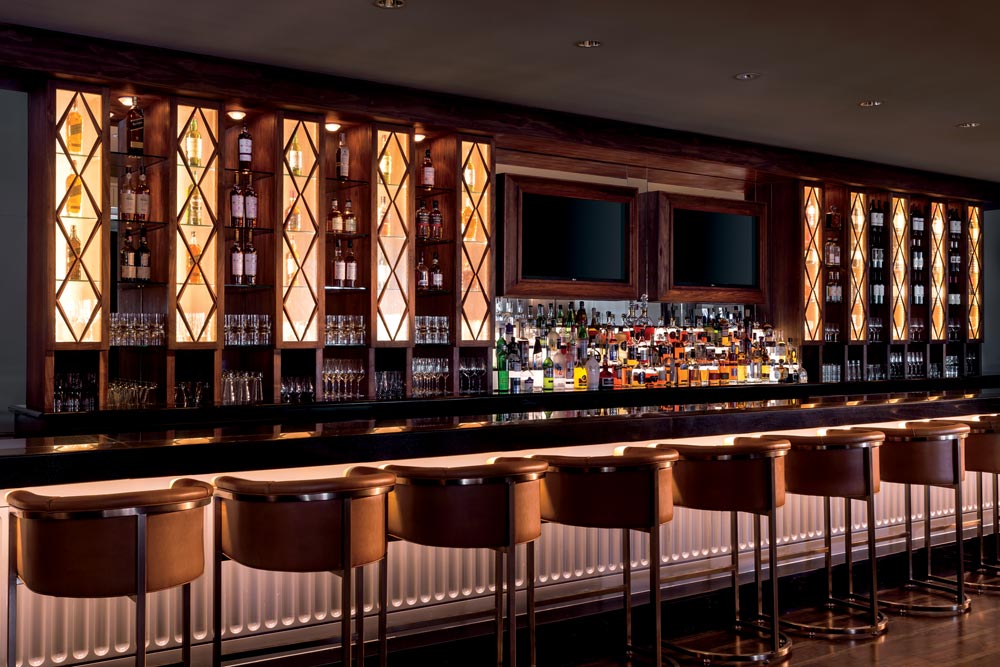 3 cups water

1 cup sugar

18 mint leaves, torn

2 cups frozen/fresh blackberries

ice

3 mint sprigs

4 cups natural store-bought lemonade

mint sprigs
Bring the water and sugar to boil in a small pot. Stir the water/sugar mixture until the sugar is dissolved then turn off the heat. Add the torn mint leave and give the pot a stir. Allow the simple syrup to cool.

Add the blackberries to a blender. Place a strainer over the mouth of the blender and pour the mint simple syrup into the container. Discard the mint leaves. Blend the simple syrup and the blackberries on low speed for just a few seconds at a time, just enough to break the berries apart but not enough to puree them.

Fill a juice pitcher halfway with ice and add the mint sprigs. Pour the lemonade and the blackberry mixture over the ice. Stir the blackberry mint lemonade and add more ice if necessary before serving.
Another amazing drink that I had was in Santa Monica at
Ivy At The Shore
. This place is so amazing and it is always full of celebs. (Tori Spelling, Fergie, Josh Duhamel had been there in the last week!) This drink is called the Black Pearl. It had fresh blue berries, blackberries, and vodka. I have looked everywhere for the recipe but sadly can't find it :(
Tonight Dave made his amazing salmon and I made spinach. He cooks the salmon on a cedar plank. I usually find them in a 2 pack at Lowe's. They are big enough so that you can cook 2-3 pieces on one. Make sure to soak the planks like it says for an hour or more....I usually let them soak while I am at work.
The best fresh Salmon I find at Costco. There is enough to fix and freeze when you are just feeding 2.
1 tablespoon dried Italian seasoning
1 teaspoon smoked paprika
*soak cedar planks for 4-5 hours prior to cooking (completely submerged in warm water).
1. Preheat a gas grill to medium/high.
2. Place the cedar plank (sink-side up) on the grill grate for 5 minutes. Turn heat to low.
3. In the meantime, combine brown sugar, olive oil, Italian seasoning, smoked paprika and Kosher salt in a small bowl. Add whiskey for extra kick.
4. Using clean hands or a spatula rub the mixture over the top of the salmon filet (the side the skin was not on)
5. Place the prepared salmon onto the cedar plank,what would have been sink-side down.
6. Grill for 30 minutes ,or until salmon turns light pink in color and is flaky.
Saute 4 Cups of Spinach with 1 TBSP of Olive oil over medium heat. I season with 2 cloves of garlic and salt. Top with fresh Parmesan cheese! YUMMM!
So after my workout tonight I noticed this place in the Green Hills YMCA. They had some samples and OMG SOOOO good. They have wraps, smoothies, SLUSHIES, and juice! I talked to the owner and he said they had one at the Bellevue YMCA as well as were about to open one on 8th Ave. I had two samples however no wallet! I will be returning!! You can follow them on Twitter here.
https://twitter.com/TheUrbanJuicer
Until next time!! XXOO