I really cannot believe that it is 2013 and I will be 28 this year! HOLY MOLY! I have been trying to think of some New Year Resolutions and I can't think of anything big honestly. Of course I need to eat better, save money, listen more, shop less, slow down, etc. I feel like those are everyone's resolutions though...so maybe I will come up with something fun or maybe not.
I should really concentrate on doing more for others. I tried to complete the 26 Acts of Kindness before Christmas. I made it to 16 and it was awesome! I felt so good after making a difference in someone's day. I don't want to list them all out because I don't want it to seem like I am bragging or that I did those acts of kindness for myself. I truly was inspired by Ann Curry and her movement to try to get people to complete 26 Acts of Kindness to honor the 26 victims at Sandy Hook. Just think about how awesome it would be if we could all just do one act of kindness a day? I am so guilty of running around like crazy all the time and not noticing what day it is much less what other people are going through. So maybe I will try to notice more...and that doesn't mean notice more sales at Macy's...I mean notice more in life. Notice when an elderly person needs help with their groceries, notice when someone is having a bad day and give them a compliment, notice when the leaves change and admire how pretty they are (Mom, that was for you).
Sorry to go all inspirational on you! Now for the girly stuff. Here are a few things I have purchased lately that i am in love with!
This hair treatment is AMAZING! It is almost like a leave in conditioner for people who dry, straighten or curl their hair daily. It also smells so GOOD! Highly recommend this! Of course it was in my BirchBox! Check it out
here
!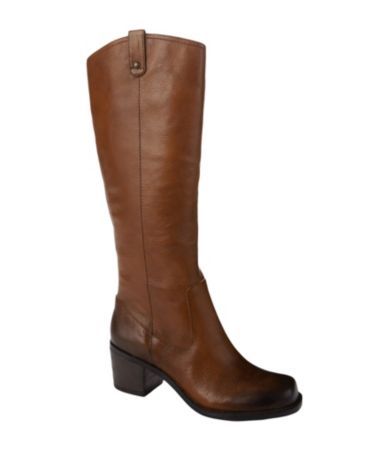 Just got these Jessica Simpson Boots on sale at
Dillard's
I have a pair of dark brown Frye's but really needed this color! They are super comfy and with just enough heel!
This is a new favorite of mine in Nashville. It is in Cummin's Station which is near downtown! I have been there for lunch and dinner. I had a gumbo soup and grilled cheese for lunch which was great and the Shrimp and Grits I had for dinner was fabulous! It is a great lunch and dinner date place! You should totally try it!